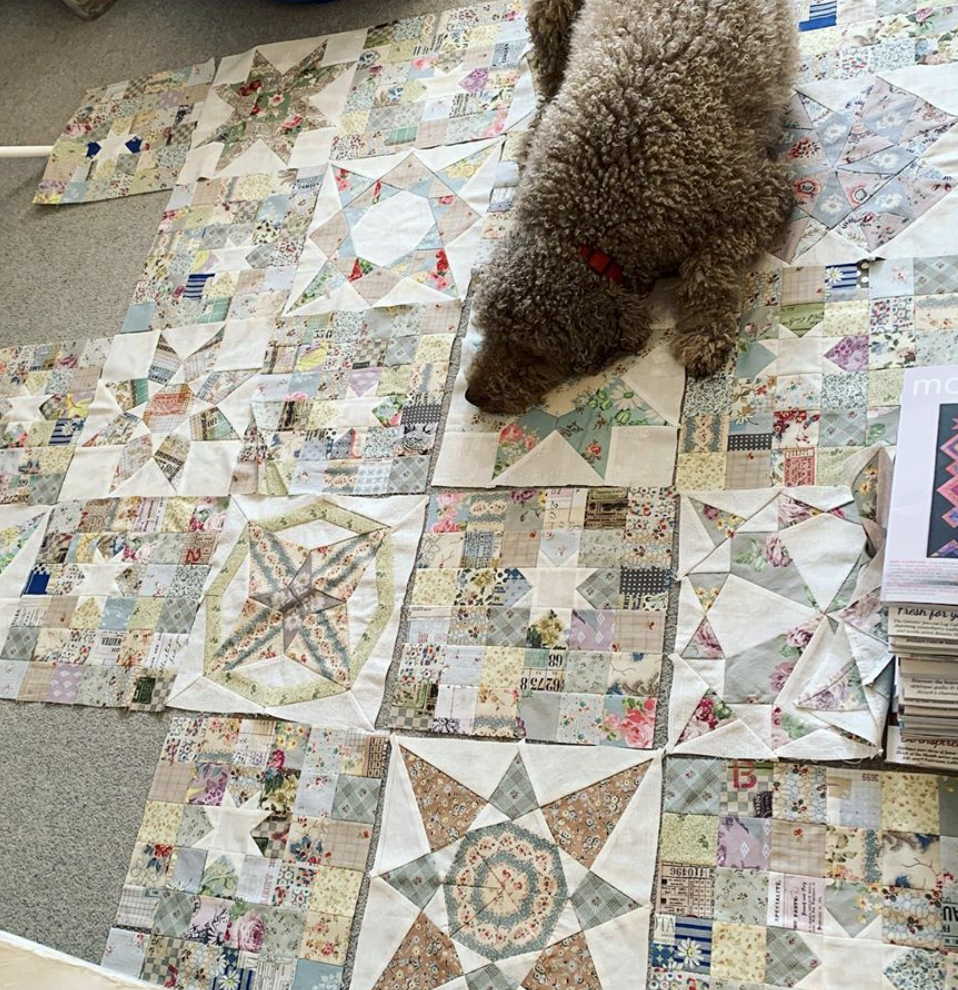 Carolyn Forster comes in regularly to share her skills... For Free!
These free demonstrations have been postponed due to COVID-19.
If you would like to join us and stitch along, please send us 12 stamped envelopes, self addressed, to the shop and we will post out each month to you!
In these demonstrations Carolyn will be sharing piecing tips, all centred around her recent  'Little Gems' Block Of The Month. That months pattern will be provided free alongside the demonstration, refreshment treats will also be included.
 No booking required, drop in whenever and do bring in some of Carolyns recent blocks with you if you have any!
You can also talk to Jenny in store about getting your hands on every months pattern.