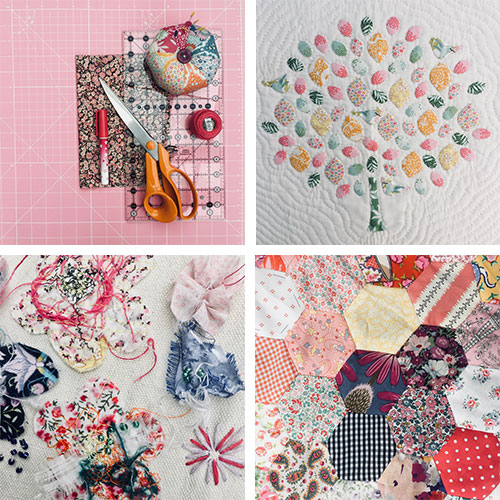 All courses are held in our workshop below the shop, with six sewing machines, tables, cutting boards and ironing board.  Kitchen and bathroom facilities also.
 A variety of courses for a range of abilities:
hand quilting
machine quilting
free motion quilting
applique
paper piecing
felting
get to know your machine
Workshops won't be refunded unless the entire class is cancelled.

All events for 36 Block Sampler Quilt
February 2019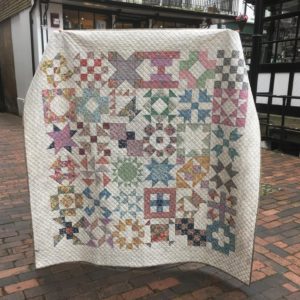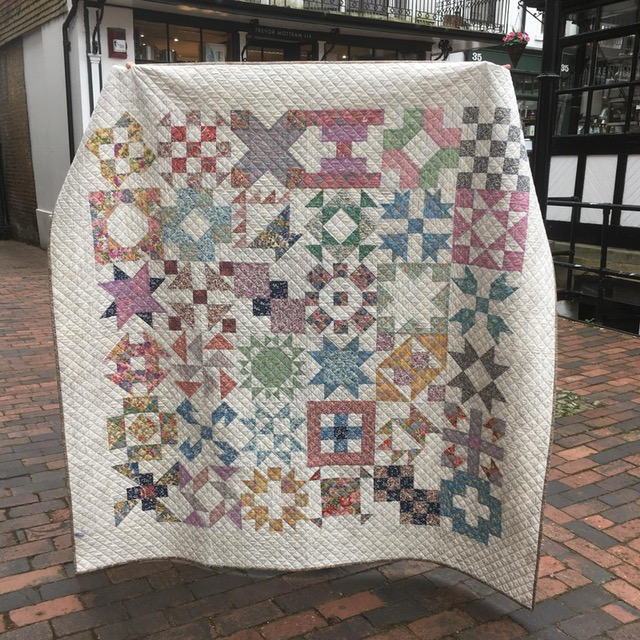 Over two days (23rd February and 23rd March)  we will learn various speedy techniques used to machine stitch this quilt. These include, Half Square Triangles, Quarter Square Triangles, Stitch and Flip and Flying Geese. A great class to gain confidence in basic machine patchwork, along with rotary cutting hints and tips. Sewing machines, cutting boards and iron provided please bring your own notions and fabrics. Fabric information to follow after purchase. Taught by the lovely Carolyn Forster
Find out more »
March 2019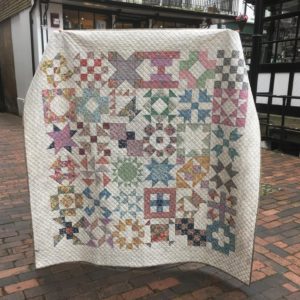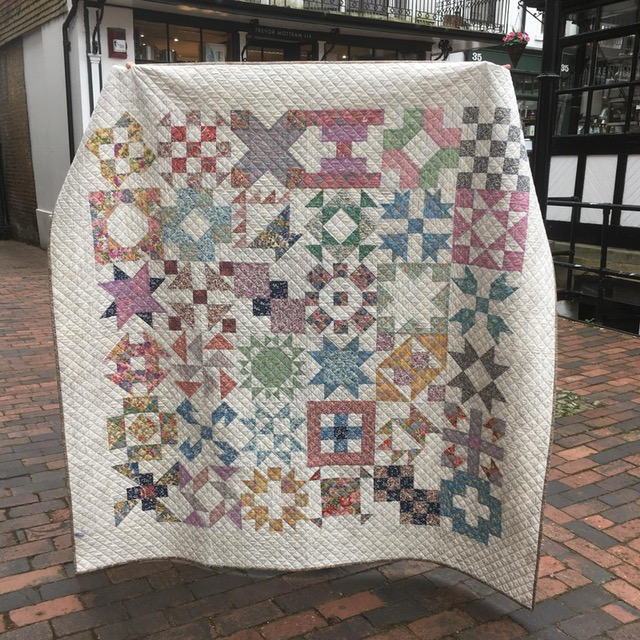 Over two days (23rd February and 23rd March)  we will learn various speedy techniques used to machine stitch this quilt. These include, Half Square Triangles, Quarter Square Triangles, Stitch and Flip and Flying Geese. A great class to gain confidence in basic machine patchwork, along with rotary cutting hints and tips. Sewing machines, cutting boards and iron provided please bring your own notions and fabrics. Fabric information to follow after purchase. Taught by the lovely Carolyn Forster
Find out more »