Workshops
All courses are held in our workshop below the shop, with six sewing machines, tables, cutting boards and ironing boards. Kitchen and bathroom facilities also.
Fabric and patterns are not included in workshop price unless specified. Workshops won't be refunded unless the entire class is cancelled.

Beginners Hand Quilting Day
30th April 2019 @ 10:00 am

-

4:00 pm

£70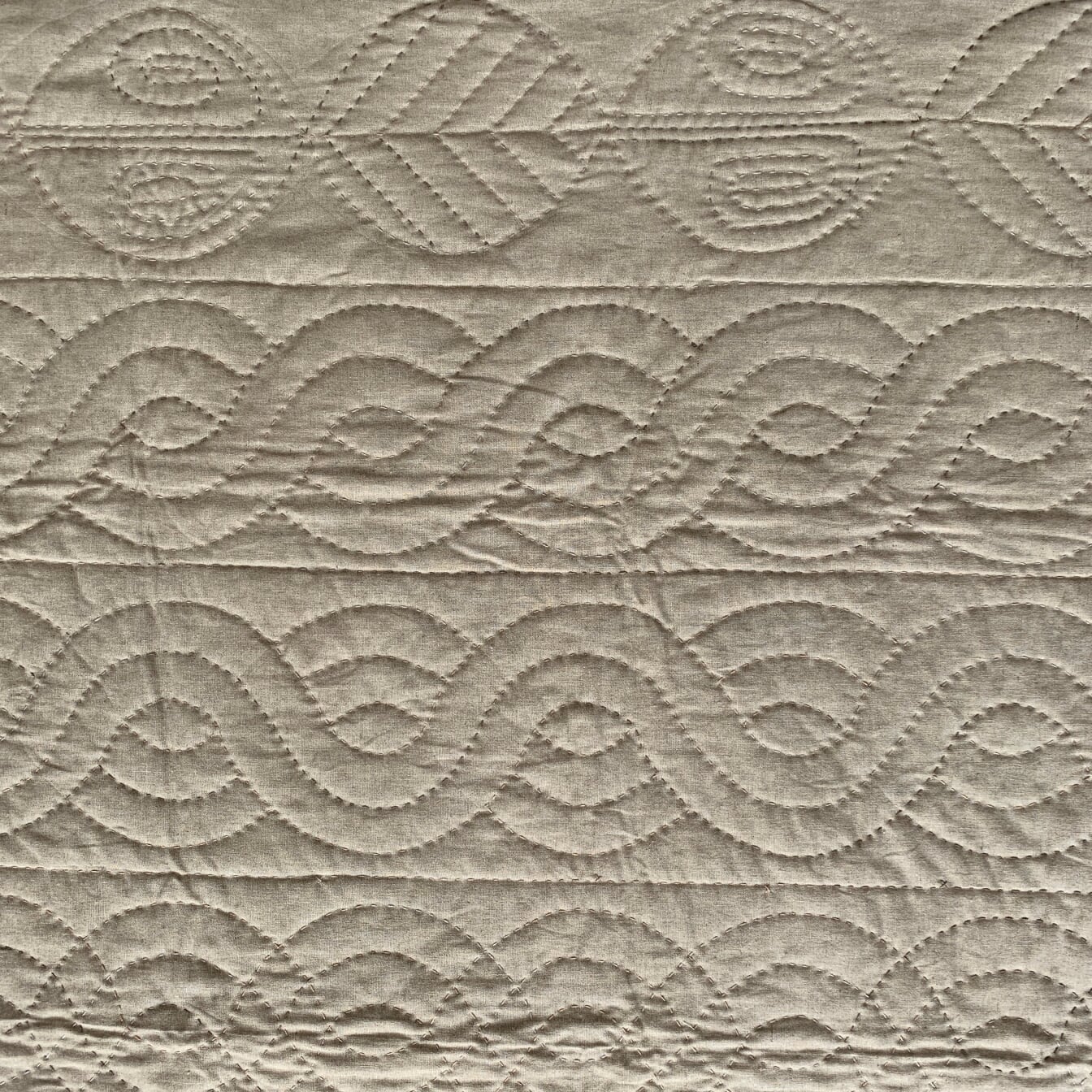 Taught by the lovely Carolyn Forster. Take a peek at her quilts on instagram: @quiltingonthego
Hand Quilting for Beginners
 This is a practical stitching class where you can practice the skill of hand quilting after learning about transferring designs to fabric, basting layers together, and perfecting the hand quilting stitch.
We will cover both Fine Hand Quilting and Big Stitch Quilting as the principles are the same!
Bring with you:
Cotton quilting thread (usually 28wt), to match your fabric if you don't want the stitches to stand out, or a colour if you want them to contrast.
Quilting needles, size 10 is good, but use an 8 or 9 if you find them too fiddly to start with. Good makes of needles are John James, Roxanne or Clover.
If you want to try Big Stitch Quilting bring cotton Perle thread no 8 or 12, Aurifil wt12 and needles to use, John James Betweens no 5/6 or Embroidery no 5/6, or a mixed packet of Clover Sashiko needles.
Bring a selection of tools or pencils/ chalk to mark the design that you already have. There will also be a selection of tools to try on the day.
Thimbles, if you use them.
Quilting hoop, if you have one. The sample we work on will fit a 14" hoop nicely.
Basic sewing kit to include scissors and tacking thread and needles.
A4 sheet of template plastic, fine permanent marker pen and scissors to cut the plastic.
To quilt. Bring with you wadding and quilters calico both about 22in square. Waddings I recommend would be Hobbs Heirloom 80%cotton 20% polyester, OR Hobbs Organic Cotton with scrim. For the front of the quilt sandwich a 20in square of either quilters calico or a plain coloured patch work weight cotton fabric.
Cake and light lunch from Juliet's cafe included.
Calico can be purchased at shop prior to the workshop