Workshops
All courses are held in our workshop below the shop, with six sewing machines, tables, cutting boards and ironing boards. Kitchen and bathroom facilities also.
Fabric and patterns are not included in workshop price unless specified. Workshops won't be refunded unless the entire class is cancelled.

Calligraphy Workshop
16th February 2019 @ 10:00 am

-

3:30 pm

£85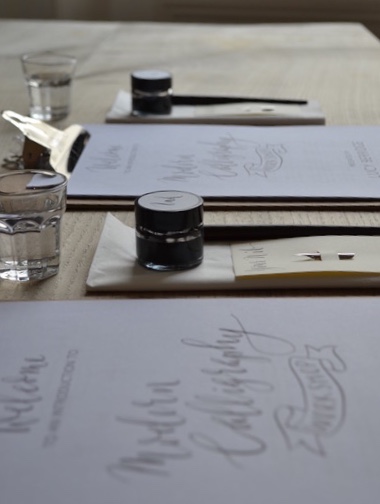 Calligraphy Workshop
Designed for complete beginners, or those wanting to refresh their skills, this delightful experience of gentle focused learning in a beautiful setting will certainly ensure an enjoyable day.  It's not about perfection, it's about starting, and a very relaxed approached.
In the morning, we will start by learning about penholders, nibs, inks and papers types and begin by practicing basis nib strokes which will lead to letter formation and move on to joined up words.
After lunch, we will work on a written quote of phrase, which will allow you to use your newly acquired skills and give you fresh ideas to practice with.
I hope to introduce you to working with white and gold inks on coloured papers which is an exciting way to see your work transform.
£85 in totally,  including £12 worth of  Materials to take home.
includes penholder, nib, black ink, worksheets and practice papers  (white and gold ink not included but practice pots available on day)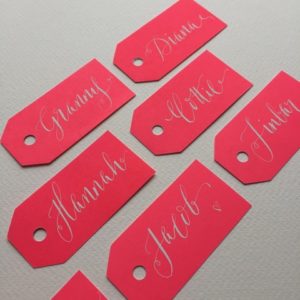 About Me
I have always loved handwriting and all things stationery, so discovering the new version of what we now called 'Modern Calligraphy' means that all the basic rules of copperplate calligraphy can be transferred onto a more relaxed and contemporary use of beautiful handwriting that is no longer exclusive to a select few. It can be learnt, practiced and enjoyed by anyone.
My formal training after school was actually at the Royal Academy of Dancing, but that almost seems like another lifetime ago.  For the past 25 years I have been a Lifestyle Stylist / Art Director.  My passion for calligraphy has always accompanied me from childhood, and it wasn't until 5 years ago that I started to use it commercially and much to my delight it now appears to be taking over from my day job.  
I live on Brighton seafront and have an adorable 19 year old son, who is away at university.  My life revolves around family and friends and healthy delicious food.
Lucy Berridge