Workshops
All courses are held in our workshop below the shop, with six sewing machines, tables, cutting boards and ironing boards. Kitchen and bathroom facilities also.
Fabric and patterns are not included in workshop price unless specified. Workshops won't be refunded unless the entire class is cancelled.

Stitch with Jenny 'Settle' 15th September
15th September 2021 @ 1:00 pm

-

4:00 pm

£40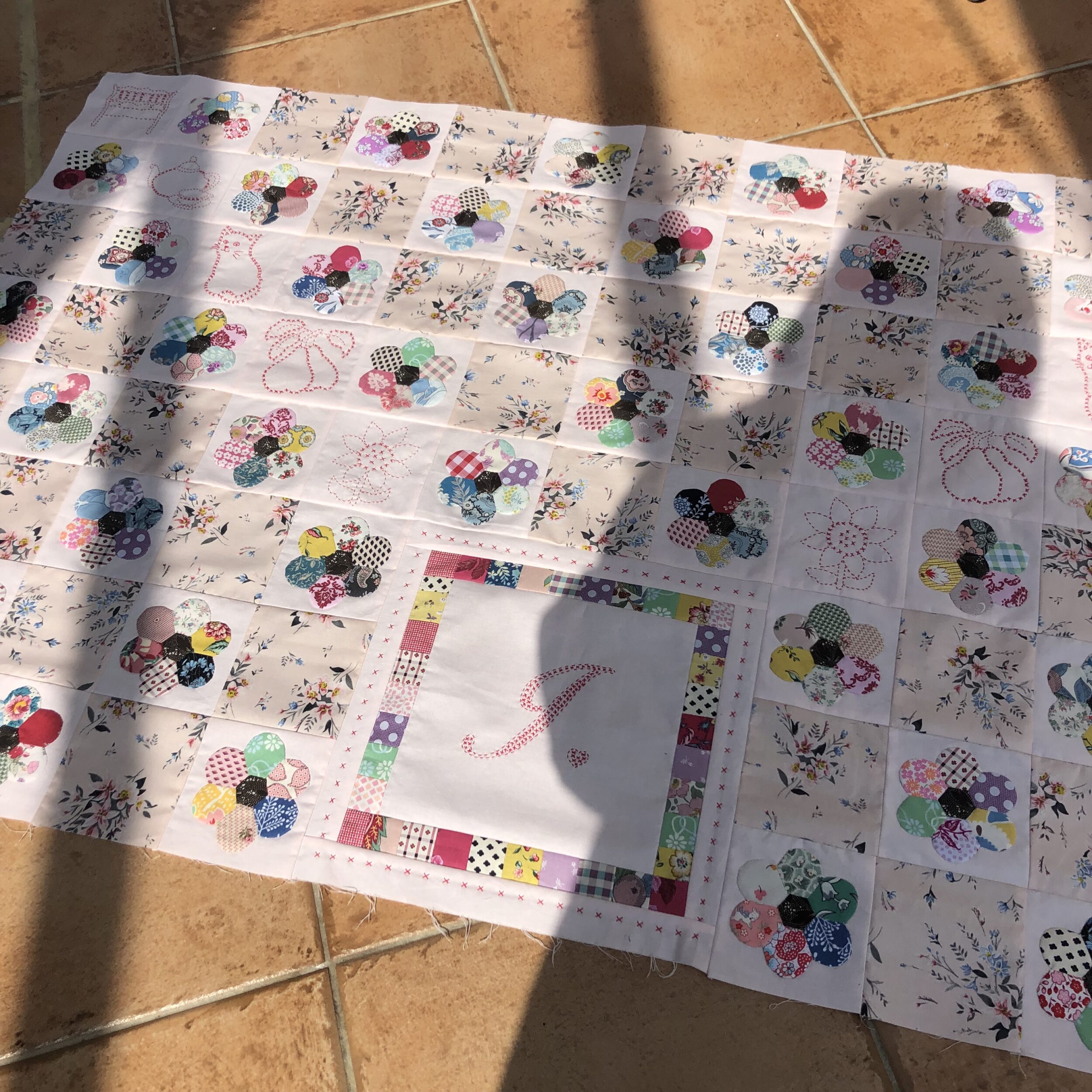 In this workshop Jenny from Pincushion will be teaching you English paper piecing, and red work stitching. This course is appropriate to all abilities and acts as an informative basis for a successful piecing and red work technique.
The fabric kit for the workshop sample is included and will be prepared prior to your arrival, however please do bring with you a basic sewing kit.
The 'Settle' fabric and paper template kit is available to purchase in our shop, and workshop students are entitled to a 10% discount in the shop on the day of their class.
*Due to covid precautions, this workshop has space for just three students.
Judy Newman's 'Settle' Fabric Starter Kit and Paper Templates
The Settle quilt was designed by Judy Newman and can be found in her book 'Quilts for life 2'.
In the mean time please do have a look at what other projects Judy and Jenny are doing on instagram.
@judynewman
@pincushion_pantiles