Workshops
All courses are held in our workshop below the shop, with six sewing machines, tables, cutting boards and ironing boards. Kitchen and bathroom facilities also.
Fabric and patterns are not included in workshop price unless specified. Workshops won't be refunded unless the entire class is cancelled.

The "Two Aussies" Pincushion Pitstop. Judy Newman
9th February 2020 @ 1:00 pm

-

6:00 pm

£80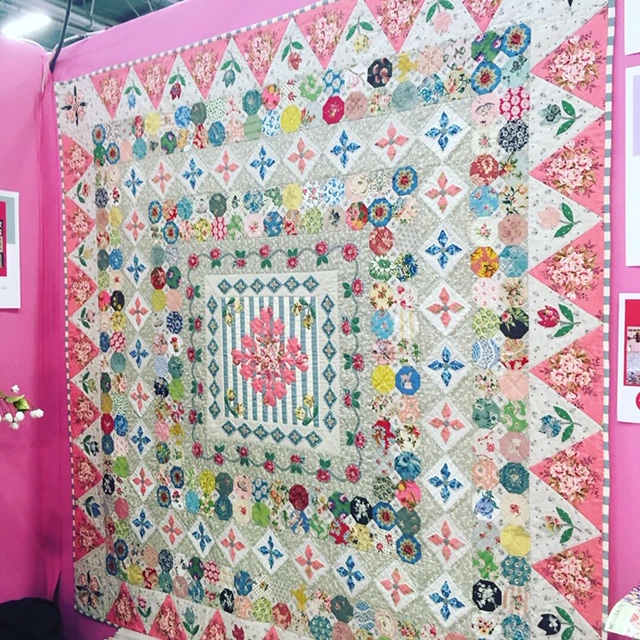 We are so lucky to have both Margaret Mew and Judy Newman coming to teach all in one day! This is a sister event with Judy Newman and Margaret Mew who will also be teaching on the same day, so you have the ability of talking to both quilting superstars.
This event is for making a Judy Newman quilt.
Judy Newman from Melbourne Australia has been quilting and sharing her love of the craft for many years making an array of beautiful quilts. Her use of fabric is so inspiring and her colours are dreamy. Judy is a generous and talented teacher who will encourage you to use your fabrics in a way you never thought possible!
"My inspiration for a quilt can come from many quarters. I love antique quilt books, feed sacks and old block book from the 30's printed in black and white, looking for that special block that can be reworked in today's vast array of modern and colourful fabrics."
"When I teach I try to accommodate every level of ability in budding quilters, finding a way to enhance their technical knowledge and help them to express their own ideas. There are no rules about colour and design, its really is all about 'the vibe'."
Both 'Strafford Manor' and 'Sugar Plum' will be available to view on the day for inspiration, however you have the freedom to begin, create or finish off any of her quilts with her help.
Please contact us to let us know which of her quilts you would like to make.
Books, fabric kits, patterns and templates will be available to purchase if desired.
Refreshments and cake will be supplied throughout the day and a lovely hot supper at the end to celebrate the days achievements!
Further information will be sent out after booking.
Judy Newmans Instagram: @judynewman averyfinehouse
averyfinehouse.co.au/