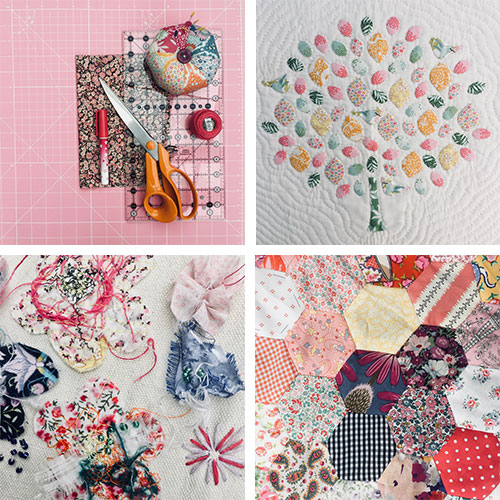 All courses are held in our workshop below the shop, with six sewing machines, tables, cutting boards and ironing boards.  Kitchen and bathroom facilities also.
 A variety of courses for a range of abilities:
hand quilting
machine quilting
free motion quilting
applique
paper piecing
dressmaking/corsetry
get to know your machine
Fabric and patterns are not included in workshop price unless specified.
Workshops won't be refunded unless the entire class is cancelled.
Latest Past Events
In this workshop Jenny from Pincushion will be teaching you Appliqué using the method of needle turn. This course is appropriate to all abilities and acts as an informative basis for a successful appliqué technique. The kit for one 'block' of 'The First Day of Christmas' is included and will be prepared prior to your […]
In this workshop Jenny from Pincushion will be teaching you Appliqué using the method of needle turn. This course is appropriate to all abilities and acts as an informative basis for a successful appliqué technique. The kit for one 'block' of 'The First Day of Christmas' is included and will be prepared prior to your […]
In this workshop Jenny from Pincushion will be teaching you Appliqué using the method of needle turn. This course is appropriate to all abilities and acts as an informative basis for a successful appliqué technique. The kit for one 'block' of 'The First Day of Christmas' is included and will be prepared prior to your […]