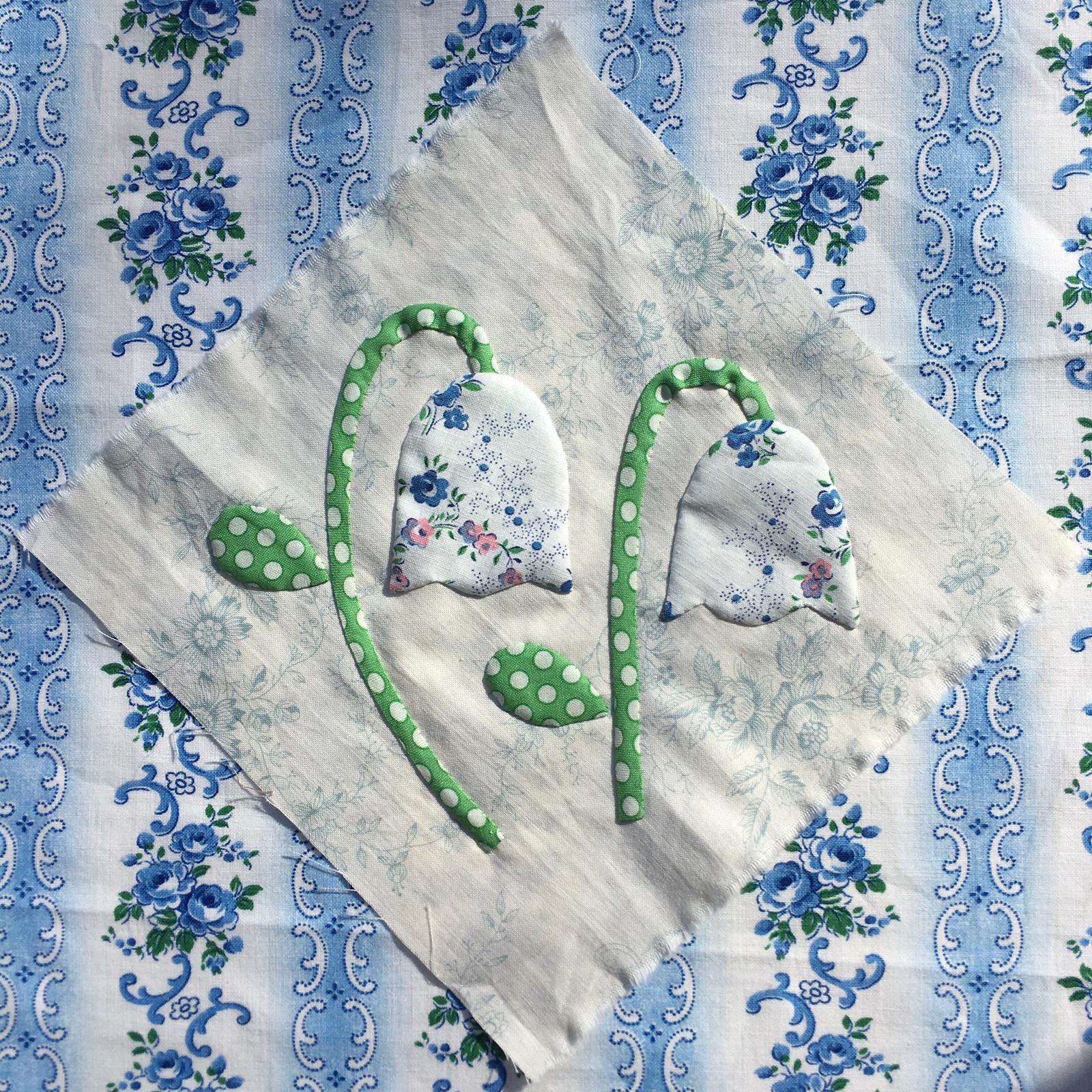 🙂 We are open again with our normal hours! 🙂
Fabrics and threads not yet featured on our website can be ordered over the phone: 01892 518242.
Alternatively email us at info@pincushionpantiles.co.uk for item enquiries.
We are very excited to have recently announced our free 'bluebells block' pattern, which can be found in patterns and templates, and added to your basket before check out. It's a beautiful appliqué block inspired by one of Carolyn Forster's antique quilts. The perfect project to begin while the bluebells are still out!
#bluebellsquilt